Rail car and Truck unloading systems.
801-376-9298
Ashross has worked with large, medium and small companies from all over the world. Listed below is a list of some of these companies, but is not an all inclusive list.
KinderMorgan-Logo_edited.gif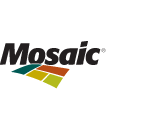 Exxon Mobil
One of are largest clients is Exxon Mobil. We have numerous projects with them in different parts of the world. The project in Qatar was put together in partnership with Qatargas, Exxonmobil and Ashross. It required a 24 hour 7 days a week truck unloading system. The client told us that they hoped our equipment would last 24 months considering the environment (on the Gulf) and the type of material it was handling (sulfur prills). After five years an engineer from Exxonmobil called and said, "you should be proud of yourselves, the truck unloader is still performing after all this time".
Another project we have done with Exxonmobil is in a multi-billion dollar project on the coast of Venezuela. It was a large project involving our truck unloading systems working with Pet coke. Up until the project was taken over by the government our unloaders were performing perfectly handling millions of tons of coke being shipped all over the world.
Old Castle
Old Castle installed a RUMig3 in there Texas location. They are very happy with the machine and are working unloading aggregates and other materials in a very efficient and cost effective way. We thank Old Castle for putting their trust in our award winner line of rail car unloading systems.
​
Cemex
They purchased two RUMig3's and installed them in Southern California. They are using these machine end to end so they can unload two rail cars at the same.time. We thanks them for putting their trust in our equipment with this important project.
Kinder Morgan (They own three machines)
Kinder Morgan has become one of our clients that has helped us make our rail car unloading systems a success story. They worked with us closely to get the RUMig3-2 installed in their Fairless Hills, PA USA facility. They are handling coal that is being transferred from rail cars to truck to the boats. This process has been greatly refined with the addition of the Ashross RUMig3-2. The rail car unloading system is capable of unloading each rail car (100 tons) in approximately 3 minutes.
After the success of the first machine, they purchased a second machine and installed it (RUMig3) in Houston, Texas USA. This machine is also handling coal and is operating successfully. They are using the machine to speed up the process of getting the rail cars unloaded and making sure that they don't have to struggle with traditional pits (water table issues, expense etc). Kinder Morgan has become a showcase for the Ashross line of rail car unloading systems.
Updated March 3rd, 2016
For a project in South Carolina, KM is currently using a recently purchased Ashross RUMe. This machine is the electric version of our RUM rail car unloading system. It is 120 feet long and sits on the existing rail. With state of the art Allen Bradley PLC's and VFD's and all of our innovations they are unloading so fast that they have buried their take away over land conveyor on a few occasions. Congrats to the KM and we thanks them for purchasing a third piece of equipment from us.